Folly Theater Seating Chart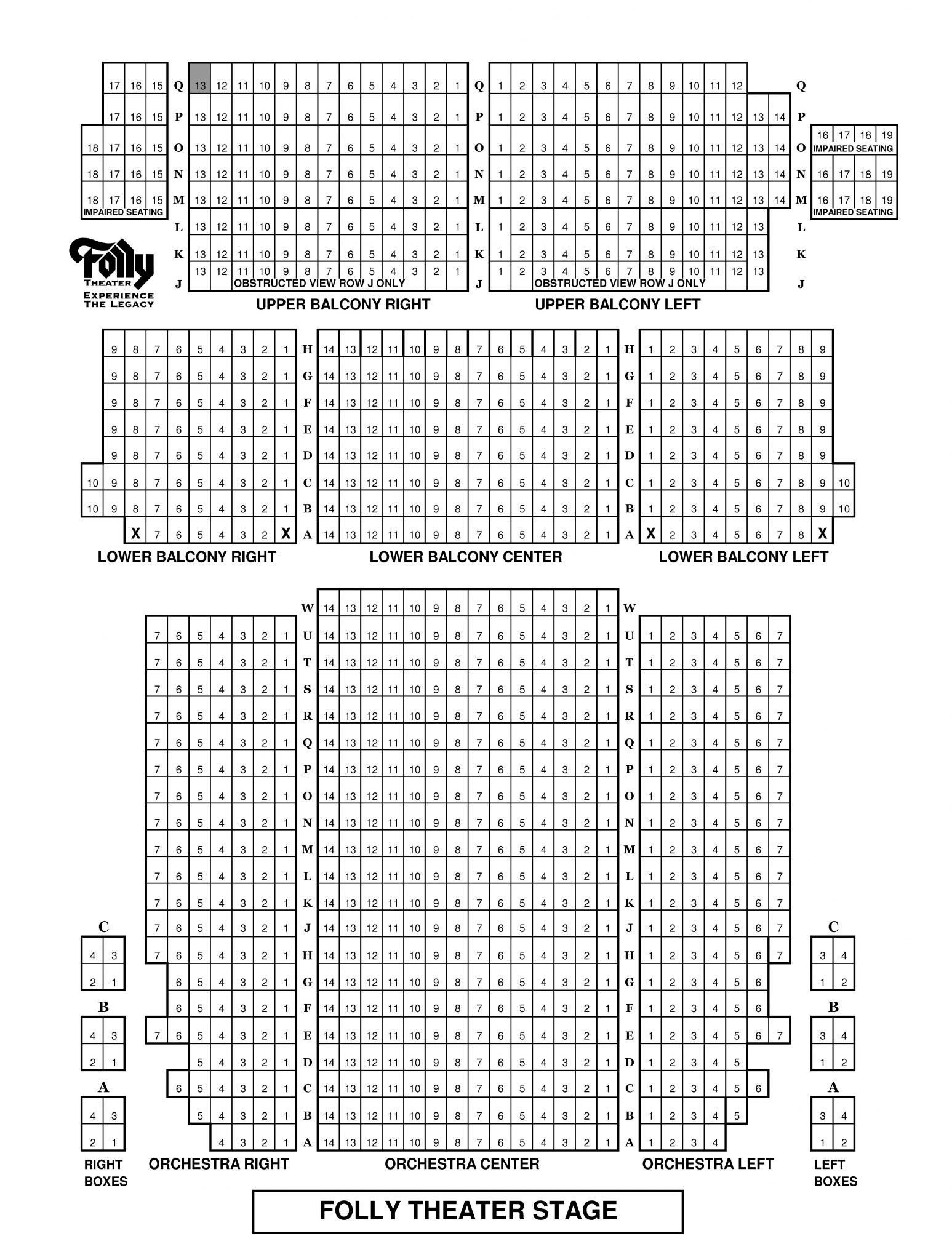 With a stunning interior of a traditional theater design, complete with glistening gold ornate detailing and comfortable red velvet seats, it's no wonder that so many travel far and wide to visit the iconic venue that is the Folly Theater.
Since the venue has once again been transformed to play host to mind blowing music performances, theater shows and more, the Folly Theater is a popular place to be and is often completely booked out for most of it's evenings.
With a capacity of 1,078 and plenty of options for everyone when it comes to seating, the Folly creates an intimate yet exciting atmosphere for all.
Like many theater venues, seating at the Folly is arranged by tiers, from the orchestra to lower balcony and upper balcony. So the choice is really yours as you can decide where you would prefer to view the event from…
If you would like to make the most of the Folly Theaters modern elegance then you might want to opt for a box seat for the evening, which are situated to each side of the lower balcony level. Box seating makes the experience even more memorable with it's your very own private area to relax in with your friends and family and gives the best view in the house.
However, whichever seat you choose, the views are set to impress and as the stage curtains open, there's no doubt in mind you will be mesmerised from the very start til the end at the curtain call.
Get ready for your upcoming event at the Folly Theater by selecting your preferred seats and prepare yourself for a night you won't soon forget!
NOTE: Different events may require different seating arrangements. When selecting your tickets double check the seating chart for the specific event layout.
You can reserve your ticket today and secure the best seats. Check out the Folly Theater schedule to see all upcoming events.
For all ticket policies and authenticity guarantees see the ticket information page.