Folly Theater Information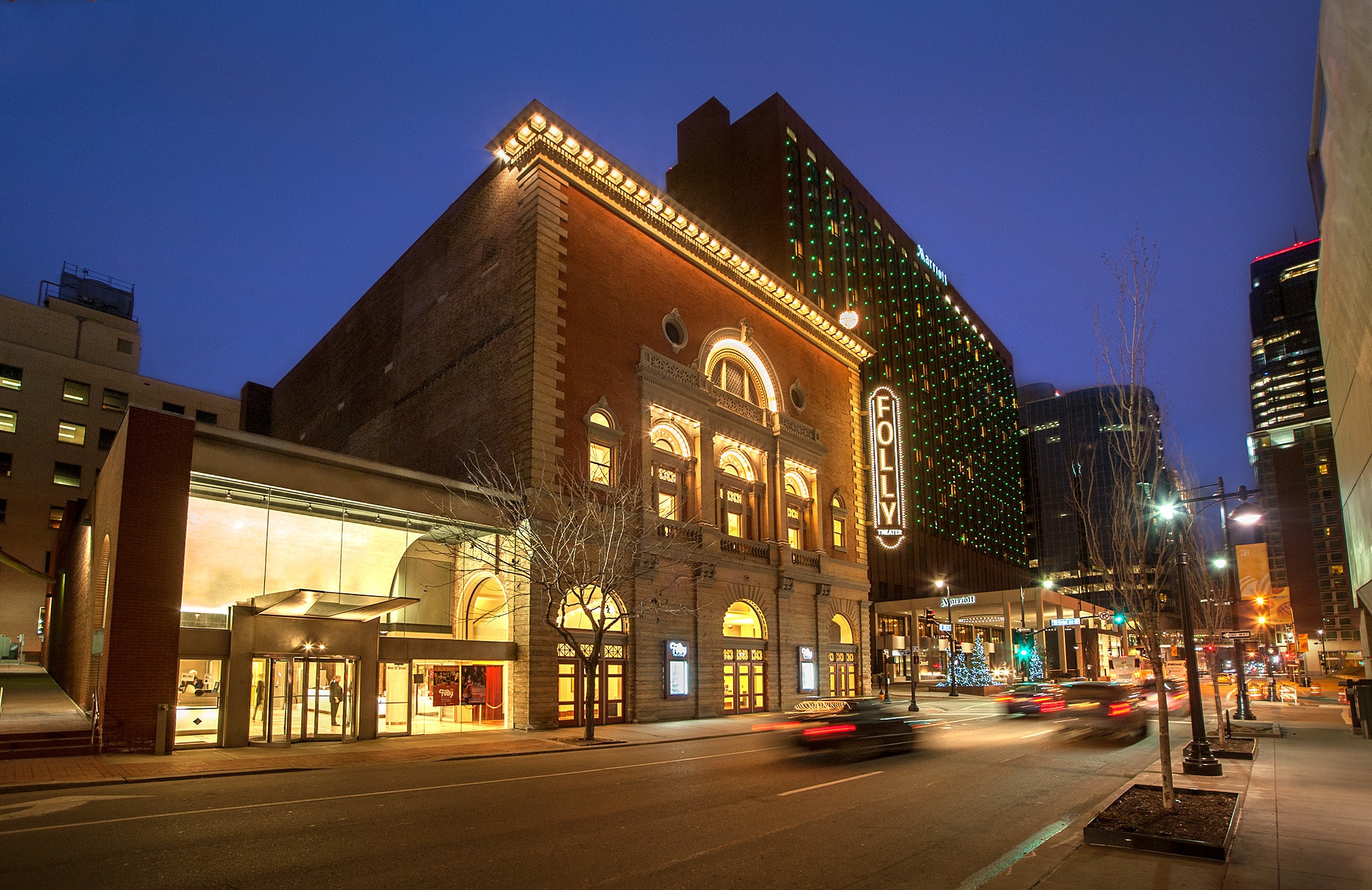 About the Folly Theater
As soon as you approach the Folly Theater, you will notice that the exterior lights effortlessly invites you in and you just know you're in for a real treat of an evening.
With it's incredible designed of red pressed brick and a Palladian window in the center of the building, it's clear to see that this venue has a rich and beautiful history.
The Folly Theater (then known as the Standard Theatre) first opened it's doors all the way back in 1900 and was designed by Kansas City architect Louis S. Curtiss.
With quite a large seating capacity at the time of 2,400, the venue was first used to feature burlesque and vaudeville acts including performances from the likes of Gypsy Rose Lee, as well as showcasing comic opera from Sarah Bernhardt, Richard Mansfield, Maude Adams and more…
After being turned over to the Shubert brothers, the venue began to create a new reputation as the place to catch dramatic productions from Shakespeare to O'Neill plays and later hosting Comedy acts such as the legendary – Marx Brothers.
After it's long years of providing all kinds of entertainment throughout iconic eras of time, the venue first began it's renovation in 1981 and in 2005, celebrating twenty five years since it's first re-opening, the original colour scheme was restored.
The Folly is a well loved venue within the community and the Performing Arts Foundation of Kansas City's mission is "to preserve Kansas City's oldest historic theater as a premier performance venue by presenting, producing, and hosting a wide range of quality events for the community".
If you're looking to head out for a night to remember, there's no better place than the Folly Theater.
Contact details
Address: 300 W 12th St, Kansas City, MO 64105, United States
Phone: 816-474-4444
Additional links for The Folly Theater:
Ticket Policy:
Read ticket policies and important authenticity guarantees for any tickets purchased via this site.
Seating Map:
Check out the The Folly Theater seating chart and view different seating options.
Parking Information:
Read more about parking at Folly Theater and driving to the venue.